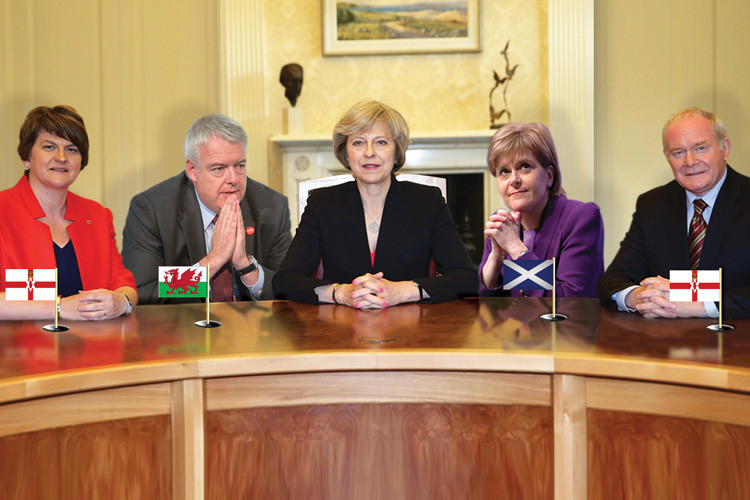 Nairobi-(P-tody)- She will tell them bluntly they must work for what is best for ALL the UK – not just their own part of it.
The PM has summoned the First Ministers of the devolved assemblies to Downing Street to order them to think beyond their own borders.
A source said: "She will make it absolutely clear this is a decision for the whole UK – and that she is in charge."
Mrs May will bang heads together at home just days after telling EU leaders in Brussels to "grow up".
She has called all UK leaders together for the first time in two years to order them to bury self-interest and pull together for the good of the nation.
Scotland's First Minister Nicola Sturgeon will be told to drop her unhelpful demands for a second independence referendum – as she won't get one.
Mrs May will make clear she is committed to strengthening the union and that talk of a split will damage those on both sides of the border.
Welsh leader Carwyn Jones and Northern Ireland's power-sharing duo Arlene Foster and Martin McGuinness will also be urged to pull together in the interests of the whole population.
Last night Mrs May said: "I want Monday's meeting to be the start of a new grown-up relationship between the devolved administrations and the UK government.
"It should be one in which we all work together to forge the future for everyone in the United Kingdom."
The summit will be the first of many by the Joint Ministerial Committee, which will meet at least once every 12 months – hosted by each of the four governments on a revolving basis.
PUNTLAND TODAY.