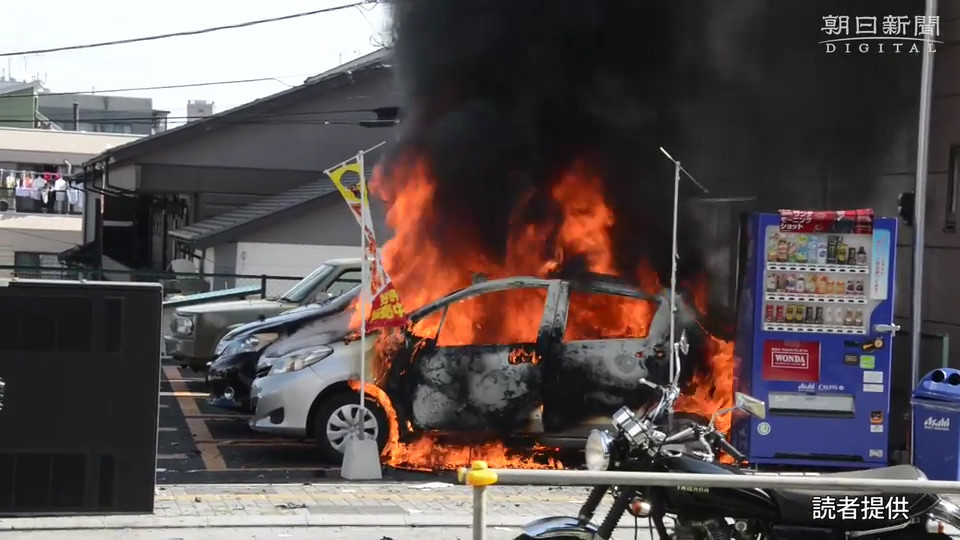 TOKYO-(P-today)- ONE person has been killed and another two injured after a series of explosions ripped through a traditional festival in Japan.
At least two almost simultaneous explosions were heard in a park in Utsunomiya, Tochigi Prefecture, north of Tokyo on Sunday morning.
A car was seen on fire after the series of explosions, The horrific incident unfolded on Sunday morning, forcing a festival to be closed and causing panic in the streets.
Policemen investigate an explosion site at a park in Utsunomiya, 60 miles north of Tokyo, Witnesses saw plumes of smoke issuing from near the festival, with at least one person dead.
Burning cars were also reportedly found in a parking lot about 11.30am, with footage capturing the dramatic blaze.
NHK World news has since reported that a suicide note was found in one of the burnt cars.
The SUN.
PUNTLAND TODAY.